Tickets Include:
-

85 Minutes boat cruise budapest

-

1 Langosh / person

-

Unlimited beer and soft drinks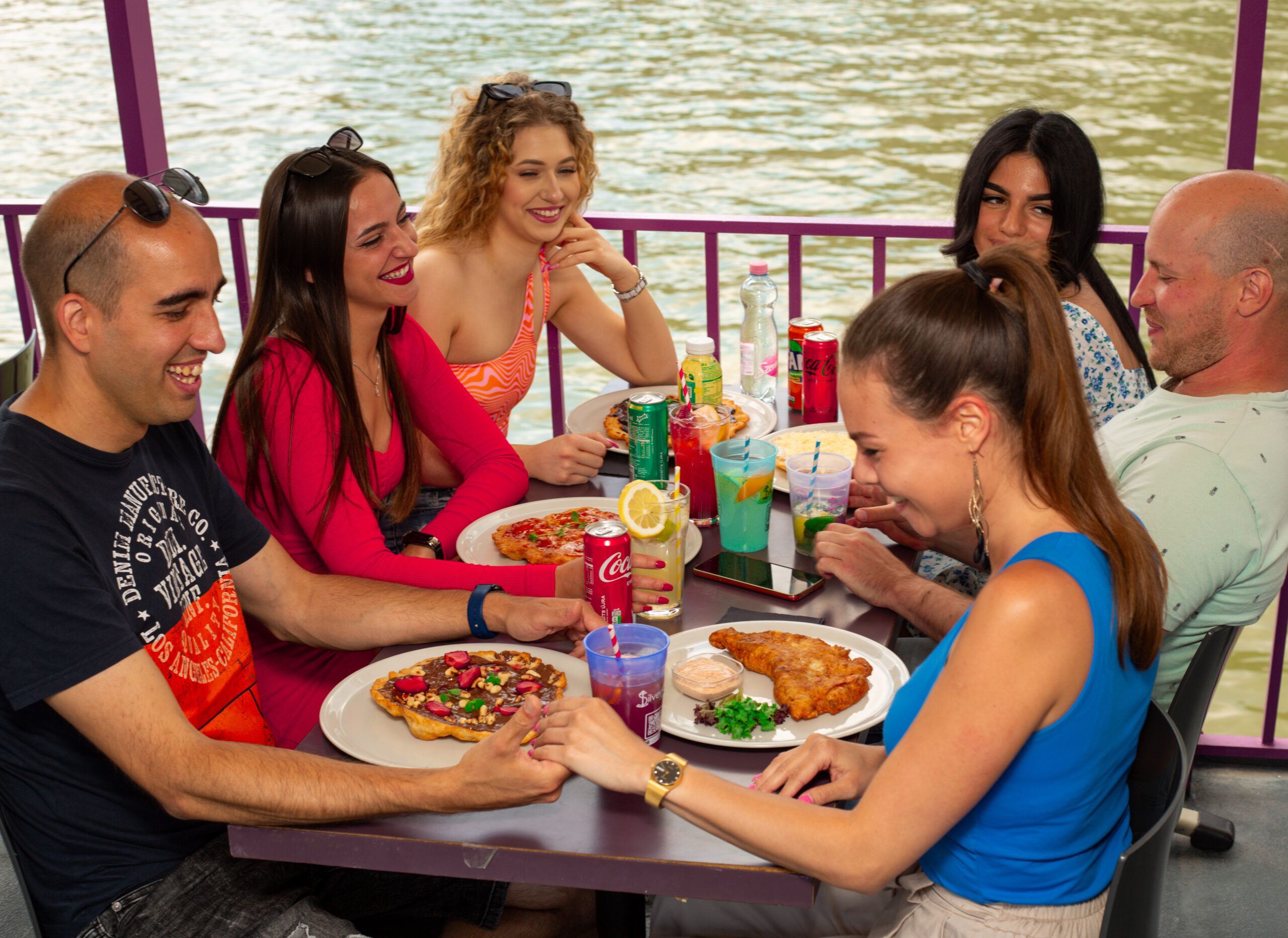 Schedule
Departure
Arrival
Type
16:00
17:30
Daytime
18:00
19:30
Daytime
20:00
20:30
Nighttime
22:00
22:30
Nighttime
Boarding is 15 minutes prior to departure.
Night cruises include a 5 euro surcharge

But the magic doesn't end there. As you revel in the awe-inspiring vistas, treat your taste buds to an authentic Hungarian street food experience. "Lángos," a beloved traditional delicacy, takes center stage in this unique package. Crispy on the outside, fluffy on the inside, and topped with an array of mouthwatering ingredients, "Lángos" is a culinary delight that showcases the essence of Hungarian gastronomy.
Whether you prefer classic toppings like garlic, cheese, and sour cream, or you're feeling adventurous and opt for a fusion of flavors, our menu offers four tempting options to satisfy your cravings.