We were seating the best seat. We enjoyed the beautiful scenery and the very enjoyable shows. We had a great fun! My kids were also having a great time. We certainly recommend this to everyone. Thank you.

Seeing Budapest by night on this cruise was a highlight of our time here. The meal was very pleasant (although how anyone can eat that much cream in the dessert is beyond me!) Entertainment was enjoyable, the violinist was superb! The singing and dancing made it a memorable evening.

The Danube is a beautiful river and Budapest a beautiful city ,but a river cruise at night is not to be missed. The lighting of the buildings is amazing, romantic is an understatement.

My wife and I had an amazing experience on this dinner cruise on our first night in Budapest! The service was amazing, the food was superb and the entertainment was excellent! I would definitely recommend this to others visiting Budapest!!!

It was a very nice trip on the river Danube in Budapest. The cruise did 2 circles on the river so we have a good chance to see the amazing city from the river at night. The staff was very friendly and the food delicious. The show is entertaining for those who like this type of Hungarian, we personally loved it.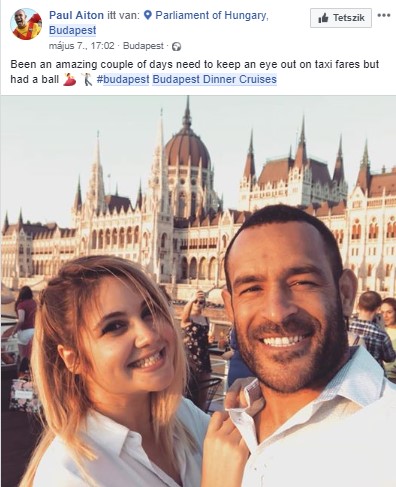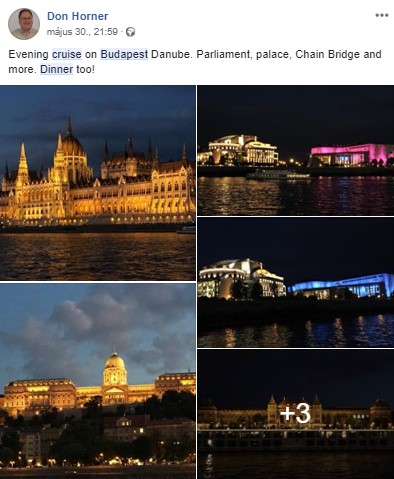 (4.9 / 5)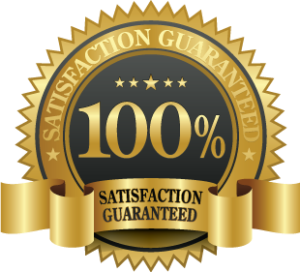 (289 customer reviews)
Dinner cruise Budapest with operetta and folklore show is one of our most well-known and popular sightseeing tours.
During Budapest night cruise let's enjoy the 4-course dinner served, including meat, fish or vegetarian food available by optional choice. Please let us know in advance in case you need special food since on request we have gluten, lactose-free or vegan dishes. The length of the dinner cruise Budapest is also optional since the average one is lasting for 3-hour cruising with amusing our talented folk dancers and musicians, having delicious meals.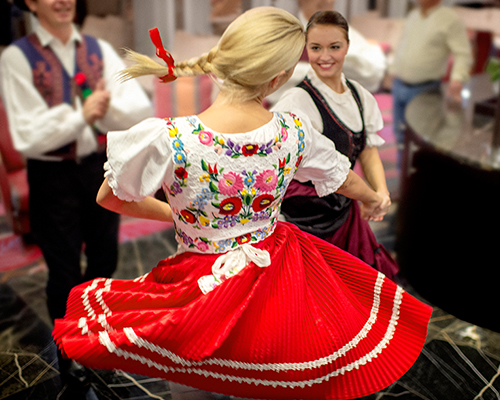 So your ticket of a special Danube dinner cruise includes the 4-course menu, a selected welcome drink even a glass of champagne or soft drinks. Furthermore, the folk show includes 15-minute dance to imitate how professional Hungarian folk dancers will teach you to know some special steps. Grade up your ticket by an unlimited drink package for 3 hours. Enjoy booze & dinner cruise and salon live music due to talented operetta singers followed by folk music and dance show at the end of the Budapest river cruise.
Additionally, grade up your ticket again by sitting next to the window to be the first so closely gazing at all wonderful historical buildings of Budapest being lit up. For an additional 10 €/person, window tickets are available. All kinds of them could be purchased at Dock 11 personally, near Elizabeth Bridge, which is also the exact boarding place for shipping, or in case of booking online, you will always get some discounts. Last but not least as a surprise you could get your private sphere on board, booking own table only for you and guests, having an intimate atmosphere and privacy seated only together.
It is a whole night dinner Budapest river cruise with entertainment and cultural habits, where you could admire the most significant places of interests of the city center getting an inside view of the Hungarian folklore and operetta world. Due to the gifted folk dancers and operetta singers during one night, you will experience the Hungarian culture, getting our typical, rollicksome way of life. After the breath-taking show with traditional folk clothes worn by presenters, with the help of dancers, you can also learn some folk dance steps so at the end you will get a piece of the Hungarian culture by our special Budapest river cruise. Be the part of the Hungarian capital by night being lit up, let the atmosphere enchant you.