Cocktail & Piano Cruise
Indulge in the ultimate sensory experience of Budapest with our Cocktail and Piano Cruise. This unique and unforgettable evening combines the enchanting views of the city's nighttime skyline with the delightful sounds of two award-winning piano artists and the taste of three expertly crafted cocktails.
The 80-minute sightseeing cruise takes you on a journey along the Danube, allowing you to marvel at the beauty of Budapest from the water. As you drift along the river, you'll see the stunning Hungarian Parliament Building, the Buda Castle District, and the illuminated Chain Bridge. Whether you're a tourist or a local, this sightseeing tour offers a whole new perspective of the city that is not to be missed.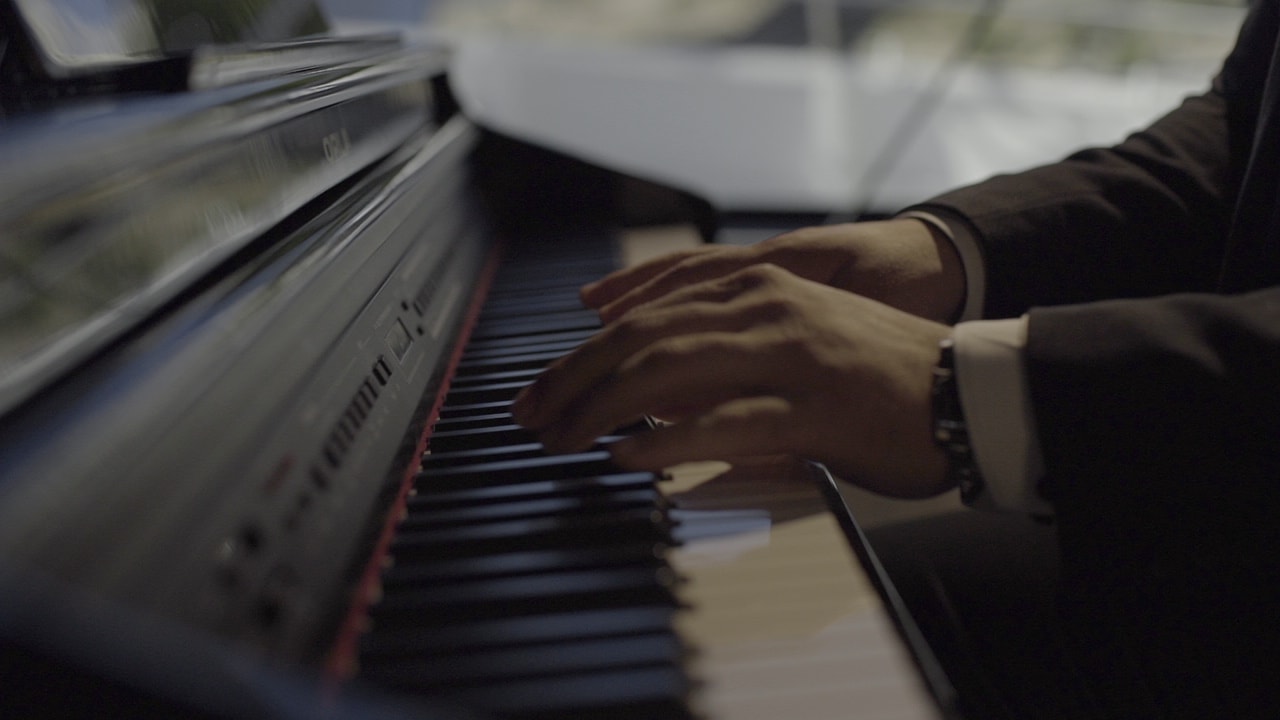 Tickets Include:
80-minute sightseeing cruise by night
3 cocktail / person (alcohol free option is available)
Live piano concert performed by two award-winning piano artists

As you relax and take in the breathtaking views, our pianists will serenade you with live performances of some of the most iconic classical pieces and contemporary tunes. Their expertise and passion for music will enhance the atmosphere and make your experience truly memorable.
And what better way to complete this unforgettable experience than with a delicious cocktail? Our skilled bartenders have curated a selection of three exquisite cocktails for you to enjoy during the cruise. From classic options to more modern and innovative blends, there is something for everyone. For those who prefer non-alcoholic drinks, we also offer a variety of mocktail options.
Cocktail list:
Mojito (rum, sugar syrup, sparkling water, mint, lime slices)
Pina Colada (rum, pineapple juice, coconut syrup, cream)
Dark & Stormy (spiced rum, lime slices, brown sugar, ginger beer)
Sex on the Beach (vodka, Peachtree liqueur, orange juice, cranberry juice)
Fleur (vodka, strawberry puree, lime juice, sugar syrup, sparkling wine)
Tequila Sunrise (tequila, orange juice, grenadine syrup)
Godfather (scotch whisky, amaretto liqueur)
Orgasm (Baileys, amaretto liqueur, coconut syrup, cream)
Aperol (Aperol, prosecco, sparkling water, orange slice)
Hugo (prosecco, sparkling water, elderberry syrup, mint, lime slices)
Beefeater with J.Gasco Lemonade, lime slices, mint
Beefeater Pink with J.Gasco Sodarose Evia, strawberry
Malfy Arancia with J.Gasco Indian tonic, orange slices
Ophir Oriental Spiced Gin with J.Gasco Indian tonic, lemon slices
Seven Hills Tokaj Gin with J.Gasco Indian tonic, blackcurrant
Our Cocktail and Piano Cruise is perfect for any occasion. Whether you're looking for a romantic evening with your partner, a night out with friends, or a corporate event with colleagues, our cruise can accommodate any group size and occasion. We can also customize the experience to meet your specific requirements and preferences.
In summary, our Cocktail and Piano Cruise is a truly unique and magical way to experience the beauty of Budapest. It combines the stunning sights of the city's skyline, live piano music from talented artists, and delicious cocktails. Join us on this unforgettable journey and create memories that will last a lifetime.

| Boarding | Departure | Duration |
| --- | --- | --- |
| 18:55 | 19:30 | 80 minutes |
| 20:55 | 21:00 | 80 minutes |
Boarding Place
1051 Budapest, Petőfi tér, Dock 11.