May 2019,
Budapest Sunset Times
Many people think that May is the best part of the spring. Nature is beautiful, the trees are leafy, and there are still several colorful flowers in the parks. Moreover, there is not as hot as during the summer months. If you would like to adore nature at springtime in Budapest, and you like hiking, let's go to Margaret Island. If you prefer not so active ways of free time or just would like to have a rest, you can enjoy the feeling of May sunset during our cruise. However, the Hungarian capital city offers several interesting other programs, too.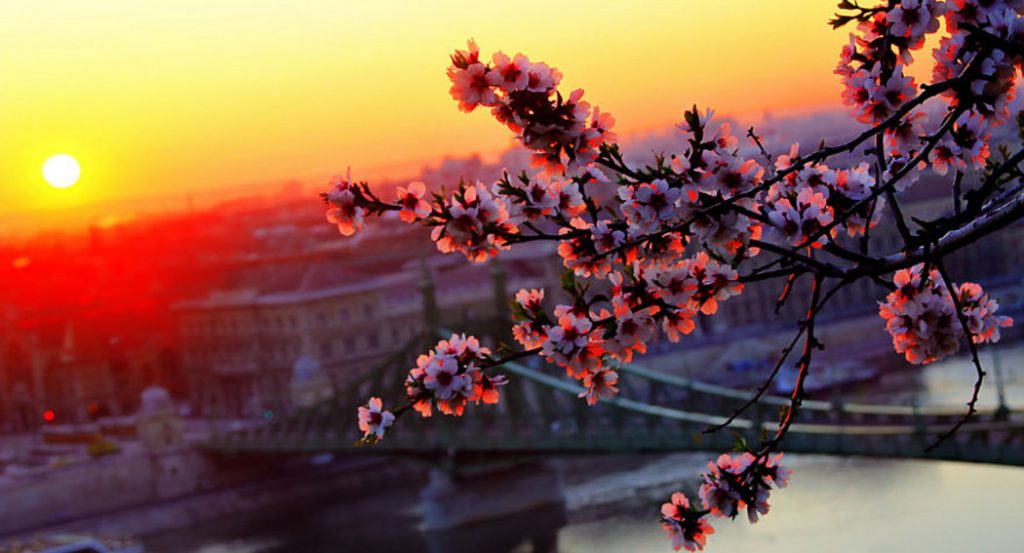 There are lots of festivals in the bustling Budapest. If you are interested in arts and you are also a cool guy/girl, we recommend you Antique and Modern Art Street Afternoon. Are you afraid that you won't understand the exhibition? Don't worry, art historians can help you and guided tours are also available. Besides several kinds of art street, you can also enjoy music, such as jazz, blues, or classical concerts. The International Comic Book Festival is a promising program, too. There you can even buy or change the items. Meeting with other fans is a super experience! If you are interested in Hungarian or other nations' culture, don't miss Budapest Folk Fest or the Jewish Art Days. Anyway, tourists who are seeking easier programs can enjoy open-air bath parties where – of course – swimming suit is compulsory. A huge towel and flip flops are also recommended but you can get them also at the site. If you like special food, visit the gourmet festival and the Foie Gras Festival. Goose liver is the material of several excellent and exclusive dishes, and Hungary is really famous for it.
Among the months, usually February is associated with love, but the spring, which is the period of nature's resurrection, is also very romantic. And what can be more romantic than spending a pleasant evening with your beloved one? Sometimes it is hard to decide if being in the city or enjoying nature. We can combine the two delights! Join us and spend with us a fancy hour at sunset times in Budapest. While you are sailing on the waves of the River Danube, you can enjoy both the marvelous, diverse lights of the sunset and the beautiful historical buildings on the bank of the river. Our ships and boats with their professional staff are also rentable. 'The hour of the blue and gold' on the waves of the huge river is a must-have experience. Do you like taking photos? If so, you will love this magnificent travel among the sunset lights.
The music-fanswill surely love the concerts in May which are organized at really imposing sites, such as in the Matthias Church or the St Stephen Basilica.
Do you like sightseeing tours in Budapest? If you like having new experiences and trying extreme vehicles, let's book a segway tour. Or you can join us for a sightseeing cruise during the daytime or even at night. Budapest's each face is wonderful; it is worth seeing all of them. If you choose our sunset or night cruise, you can adore the performance of the lights during the sightseeing. Budapest Market Hall Tours sound also interesting. There you can get some information about traditional Hungarian dishes and drinks. You can easily get hungry during a program like this, but it is no problem because you can taste food and drinks, too.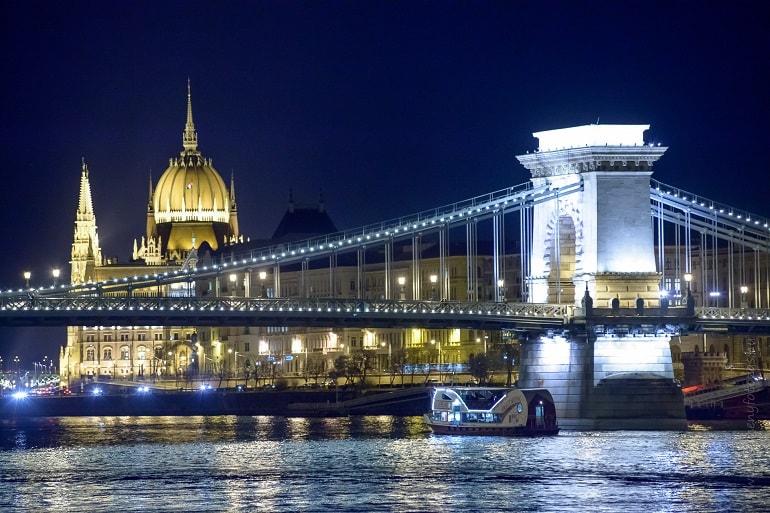 Finish your day with us or start the pleasant night on the board of one of our ships or boats. Do not hesitate! Book our budapest sunset cruise via our website or phone immediately, and enjoy the sunset Budapest today!
| | | | |
| --- | --- | --- | --- |
| Date | Sunset time | Date | Sunset time |
| 1st May | 19:56 | 17th May | 20:17 |
| 2nd May | 19:57 | 18th May | 20:18 |
| 3th May | 19:58 | 19st May | 20:19 |
| 4th May | 20:00 | 20nd May | 20:20 |
| 5th May | 20:01 | 21rd May | 20:21 |
| 6th May | 20:02 | 22th May | 20:23 |
| 7th May | 20:04 | 23th May | 20:24 |
| 8th May | 20:05 | 24th May | 20:25 |
| 9th May | 20:06 | 25th May | 20:26 |
| 10th May | 20:08 | 26th May | 20:27 |
| 11th May | 20:09 | 27th May | 20:28 |
| 12th May | 20:10 | 28th May | 20:29 |
| 13th May | 20:12 | 29th May | 20:30 |
| 14th May | 20:13 | 30th May | 20:31 |
| 15th May | 20:14 | 31th May | 20:32 |
| 16th May | 20:15 | | |