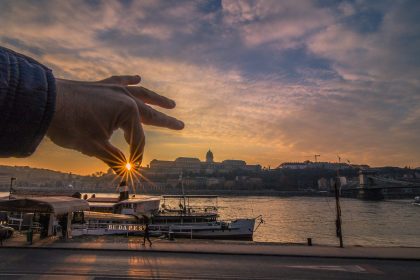 Sunset times in November, a romantic, quiet month to organise evening programs
Most people do not really like November. The last month of the autumn is ropy and rainy when days are misty and short. So you need some good programs to cheer up the long dark evenings! In this part of the year, many people don't like to take big trips or do other exercises. Never mind, because our sunset cruise offers a relaxing hour in a luxurious milieu.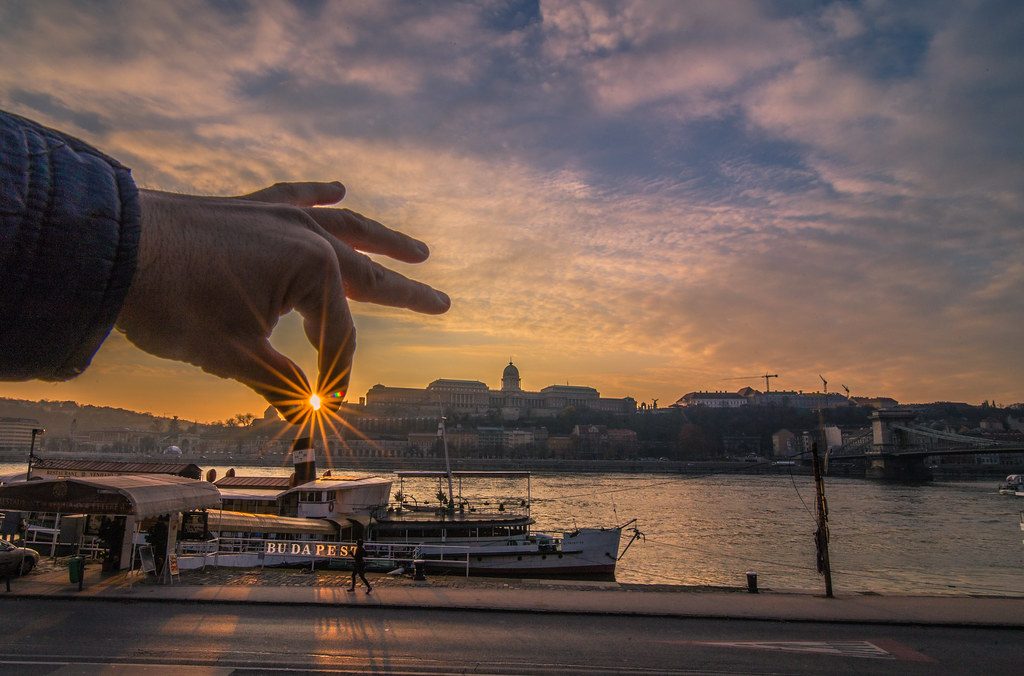 As sunset occurs rather early in this months, actually in the afternoon, you can organize other programs after the sunset in the illuminated city. Life in the Hungarian capital city never stops, so Budapest always offers various and interesting programs for everyone. If you don't mind cold evenings and crowd, visit some festivals! For example, Art Market Budapest is a must-have program for fans of contemporary arts. This festival is newly launched and its location is the Millenaris Park by the Buda Castle. It lasts a week during which you can watch the specialties of the contemporary art of Central Europe. Artworks from famous galleries such as Igor Metropol, Krinzinger Projekte, or Johan van Dam are exhibited there. It is worth telling some words about the site, too. Originally, Millenaris Park was an industrial complex, but nowadays it's a cultural center which won the Europa Nostra award for its building structure in 2002.
| | | | |
| --- | --- | --- | --- |
| Date | Sunset time | Date | Sunset time |
| 1st November | 16:27 | 16th November | 16:07 |
| 2nd November | 16:25 | 17th November | 16:06 |
| 3th November | 16:24 | 18st November | 16:04 |
| 4th November | 16:22 | 19nd November | 16:03 |
| 5th November | 16:21 | 20rd November | 16:02 |
| 6th November | 16:19 | 21th November | 16:02 |
| 7th November | 16:18 | 22th November | 16:01 |
| 8th November | 16:16 | 23th November | 16:00 |
| 9th November | 16:15 | 24th November | 15:59 |
| 10th November | 16:14 | 25th November | 15:58 |
| 11th November | 16:13 | 26th November | 15:58 |
| 12th November | 16:11 | 27th November | 15:57 |
| 13th November | 16:10 | 28th November | 15:56 |
| 14th November | 16:09 | 29th November | 15:56 |
| 15th November | 16:08 | 30th November | 15:55 |
As in the other months of the year, classical concertsare held in representative buildings, especially in Matthias Church and St Stephen Basilica. If you're seeking a program like this, we recommend that start the night by us! Our program can be an excellent prelude of a magnificent night spent with music. During this cruise, you can enjoy the panorama of the city and the performance of the sunset lights on the sky and on the waves of the River Danube at the same time. From the board, famous and imposing buildings such as Buda Castle, the Building of the Hungarian Parliament or the Hungarian National Theatre can be seen. Sunset times in Budapest have a unique feeling! Our luxurious boats have both opened and enclosed, heated parts, so you don't need to worry about cold nights. These vehicles can be rented, too, obviously with their professional staff.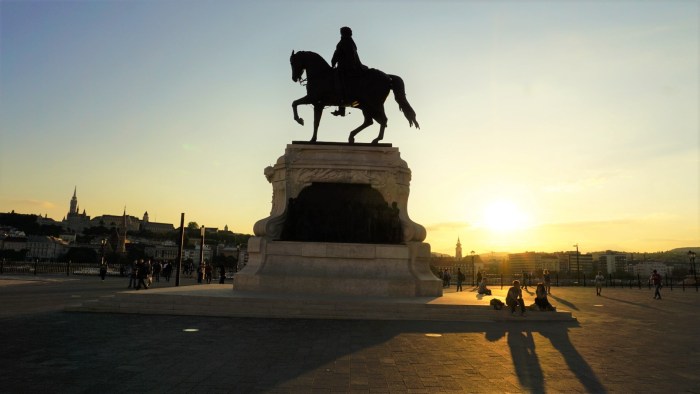 Of course, November can't pass away without gastro-festivals. Hungarian Flavours Festival (also known as Budapest Gastro Fair) provides original national specialties from Hungarian cuisine. The choice is copious because usually, a hundred vendors take part in this fair. There you can taste unique Hungarian products such as Palinka, sausages, spices, or fruit jams. Moreover, New Wine & Cheese Festivalalso sounds promising. At this event, you can try several kinds of wines from the 22 wine regions of Hungary. If you're interested not only the drinks but also the culture of them, you can have a chance to talk to wine producers. If you are lucky, you can even have a chat with the knights of the Hungarian Wine Order! The location is the wonderful Vajdahunyad Castle. This building is on an island in the City Park, and it was built in 1896 as the part of the millennial celebration of the Hungarian Conquest. It's actually a copy of a historical castle of a noble family called Hunyadi. Originally, this copy was built from wood only for the celebration but it was so popular and successful that nearly later it was rebuilt from stone and other permanent materials.
Halloween is a characteristic American holiday which has a significant Celtic origin and it has also been celebrated in Hungary for a few years. Although its day is on the 31st of October, there are thematic events from late October to early November. In Budapest, the two most popular festivals are on the Hero's Square and on the Vorosmarty Square. Let's dress up funny or frightening costumes and enjoy the party in the cheerful crowd! At the end of the month, Advent time starts, so you can visit Christmas markets, too.
If you are looking for an exclusive program in November, choose our cruise! You surely deserve this pleasant evening, so contact us via our website or phone, book a cruise and enjoy sunset times in November.