We were seating the best seat. We enjoyed the beautiful scenery and the very enjoyable shows. We had a great fun! My kids were also having a great time. We certainly recommend this to everyone. Thank you.

Seeing Budapest by night on this cruise was a highlight of our time here. The meal was very pleasant (although how anyone can eat that much cream in the dessert is beyond me!) Entertainment was enjoyable, the violinist was superb! The singing and dancing made it a memorable evening.

The Danube is a beautiful river and Budapest a beautiful city ,but a river cruise at night is not to be missed. The lighting of the buildings is amazing, romantic is an understatement.

My wife and I had an amazing experience on this dinner cruise on our first night in Budapest! The service was amazing, the food was superb and the entertainment was excellent! I would definitely recommend this to others visiting Budapest!!!

It was a very nice trip on the river Danube in Budapest. The cruise did 2 circles on the river so we have a good chance to see the amazing city from the river at night. The staff was very friendly and the food delicious. The show is entertaining for those who like this type of Hungarian, we personally loved it.
Boarding Time

Departure time

The tour end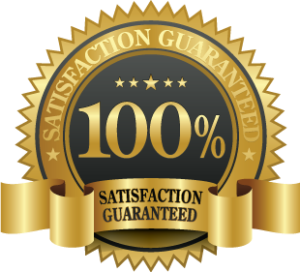 Our Budapest Dinner Cruise with a folk dance & operetta show is the best choice if you are seeking an exclusive entertaining and cultural experience! By the way, this magnificent program can be an excellent present itself, too. You know – things can be lost, go wrong, become unnecessary after a time, but memories live forever. Join us, and you will surely not be upset at the end of the day.
Budapest Dinner Cruise with Operetta and Folklore Show is one of our most well-known and popular sightseeing tours. It is worthily so popular because it is much more than a simple cruise. It is a theater performance in an exclusive environment, and it is an enchanting program package! What can a cruise on the River Danube at Budapest offer to you and your partner, family or friends? An eternal memory! However, let's see a more detailed program.
We offer the view of Budapest sunset and at night, champagne as welcome drink, a romantic, candlelit dinner, operetta performance, and an entertaining folklore show with talented artists.
DRINK PACKAGE
Alcoholic drinks
Alcohol free drinks
Quality Hungarian wines
(From wines of different regions e.g.: Villány, Balatonfüred, Noszvaj)
Juice
Sparkling soft drinks
Champagne
(Sweet and dry)
Mineral water
(sparkling and non-sparkling)
Beer
(Staropramen, Borsodi)
Coffe
Tea
During Budapest night cruise let's enjoy the 2/3 or 6-course dinner (depending on the ticket) served. At first, you can try a tasty starter, e.g. a light salad. However, our braver guests may order Burcheé (they are delicious, small pastry baskets with unique fillings). The next course is some hot soup. You can taste either vegetarian potato cream soup with carrot chips or the famous Hungarian goulash soup. Our guests can choose from six different types of main courses. You can have meat (veal, pork, chicken), fish, or vegetarian food.
Finally, the dinner ends up with the most essential course. Naturally, it is the dessert! The Flan cake with fruit will surely dulcify the program! We guarantee that you will find the perfect dish even you like traditional Hungarian cuisine or prefer international tastes. Do you like classic tastes? Or are you on a meatless diet?
We surely recommend you suitable courses! Please let us know in advance in case you need special food since on request we have gluten, lactose-free or vegan dishes.
 BUDAPEST DANUBE DINNER CRUISE & FOLKLORE WITH OPERETTA SHOW
We know that high-quality drink is also an essential part of a perfect night. Our classic bar provides wine, beer, shots, and cocktails as well. However, if you prefer the drink menu, you can obviously select your drink from it. Do you like wine much more than beer? Or are you a real beer-fan? No problem! One of our drink packages is the perfect choice for you. This offer includes unlimited consumption from particular beverages. For example, if you order this package, you will be served with different types of selected wine from the most famous Hungarian wine regions. You can choose sparkling wine, beer, or even non-alcoholic beverages (fizzy drinks, fruit juices, simple and sparkling mineral water, café, and tea), as well.
The length of the dinner cruise Budapest is lasting for 3-hour cruising with amusing our talented folk dancers and musicians, having delicious meals. Our dinner cruise starts at 19:00 with boarding. The ship leaves at 19:30, and arrives back at 22:30.
The folk show includes 30-minute dance to imitate how professional Hungarian folk dancers will teach you to know some special steps. The original gypsy music is also an essential when you are having a traditional Hungarian night-out. Grade up your ticket by an unlimited drink package for 3 hours. Drink options are above. Enjoy booze & dinner cruise and salon live music due to talented operetta singers followed by folk gypsy music and dance show at the end of the Budapest river cruise.
Budapest is one of the most wonderful cities in the world. However, not only the Hungarians love their capital city! Budapest was chosen as the best European destination in 2019, reported the European Best Destination (EBD) tourist organization. More than half a million people voted between 15th January and 5th February, and 77% of the voices of Budapest came from foreign voters. This rate is great and also unique in the history of this price! American, German, French and Italien tourists love the city the best. Our city will leave you completely gobsmacked in a truly positive way.
During our cruise, you can enjoy the beauty of Budapest, too. Grade up your ticket again by sitting next to the window to be the first so closely gazing at all wonderful historical buildings of Budapest being lit up, such as the House of the Parliament, the St. Stephen's Basilica or the Buda Castle. All these buildings have had an important role in the Hungarian history and culture. For an additional price, window tickets are available. We recommend you to flash a glance to the view during the romantic dinner because the sunset on the River Danube is an unmissable experience. After the sunset, the night lights of the city occur near the two banks of the river. It is a unique panorama! 
Many foreign people think that Hungarian music is magic. The music of the Hungarian culture is very rich in themes and tunes as well. It has several shades: it can be happy, sad, characteristic, energetic, colorful, or spectacular. You can enjoy the music of a violin, with a contrabass, and a cimbalom, and also the voice of a talented singer. Have you heard about cimbalom? This stringed instrument is commonly used in the folk music of Central-Eastern Europe. Its trapezoidal wooden body stands on four legs and has metal strings stretched across its table-like top. The modern version of it was introduced as an orchestral instrument by Franz Liszt in "Ungarischer Sturmmarsch".
So Hungarian music is marvelous, but do not forget about dances! Improvisation has a significant role in our dances, so dancers have the freedom to express both the music and their emotions or mood. There are some characteristic types, such as circle dances, couple dances, or man's solo dances; this latter type is famous worldwide. Other traditional types are also well-known. Lots of people know the dance where the women are carrying the wine bottle or the men are dancing with sticks.
And what about dresses? National uniform belongs to national dances, doesn't it? Traditional Hungarian costumes are really spectacular. However, considering historical aspects, we should differentiate two main ages: older style is originated from the Middle Ages, and the new one appeared at the and of the 18th century.
Hungarian operetta is a unique genre, and it is worthy famous all over the world. It is a genre of light opera – light in terms both of music and subject matter. The genre of the operetta is impassioned, cheerful, and life-affirming. Almost everyone in Hungary knows the masterpieces of the most famous authors, such as Imre Kálmán or Ferenc Lehár. It is not surprising, because their music is really sweet-sounding and catchy. Who doesn't know the Csárdáskirálynő (The Czardas Queen), Vígözvegy (The merry widow), or Marica grófnő (Countess Maritza)? 'The merry widow' became successful even on the stage of Broadway! Maybe fewer people know that the first Hungarian operetta was the Víg cimborák (Happy mates) by Károly Huber. Another early operetta, which one was inspired by a French piece, caused a great scandal in Budapest because there was cancan in it.
Due to the gifted folk dancers and operetta singers during one night, you will experience the Hungarian culture, getting our typical, rollicksome way of life. The singers' wonderful voice, the gestures of the traditional Hungarian dance, and the colorful dresses will surely amaze you! And you have a chance to take part in this programme in an active way! After the breath-taking show with traditional folk clothes worn by presenters, with the help of dancers, you can also learn some folk dance steps so at the end you will get a piece of the Hungarian culture by our special Budapest river cruise. So you can take home not only the memories but also a new skill! Be the part of the Hungarian capital by night being lit up, let the atmosphere enchant you.
All kinds of our tickets could be purchased at Dock 11 personally, near Elizabeth Bridge, which is also the exact boarding place for shipping, or in case of booking online, you will always get some discounts. Last but not least as a surprise you could get your private sphere on board, booking own table only for you and guests, having an intimate atmosphere and privacy seated only together.
Believe us that our cruise is a once-in-a-lifetime adventure. It is a whole night dinner Budapest river cruise with entertainment and cultural habits, where you could admire the most significant places of interests of the city center getting an inside view of the Hungarian folklore and operetta world.
Do not miss this unique chance! Come to our Budapest dinner cruise, and also bring your partner, family, or friends. Present your loved ones with three unforgettable, delightful hours on our beautiful river, the Danube. Our Budapest Dinner Cruise with operetta and folklore show is available every day of the week! Book your tickets in advance via our website immediately!