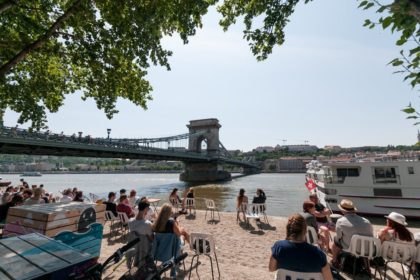 Discover the top ten things to do in Budapest during your holiday
Make your holiday in Budapest – Hungary's capital city – so memorable! As a tourist, many amazing attractions and programs are waiting for you. Many of them granted the UNESCO World Heritage status so do not miss them if you have the opportunity and free time enough. You will surely fell in love with amazing nightlife, delicious food, beautiful architecture and impressive history of Budapest.
Discover the top ten things to do in Budapest in August during your holiday
As I mentioned before the city is absolutely full of beautiful museums, historical buildings, outstanding thermal baths so it is not easy to determine the top 10 things to do in Budapest in August. If I want to be honest, the most well-known architectural beauty called:
The Parliament building is completely among Budapest top things to do. Why is it so famous and visited all foreign guests staying here? The answer is really easy…its wondrous sight! The perspective of the Hungarian Parliament Building, designed and built in Gothic style, from the Danube cruising on it is so wonderful! Each of its piece is amazing. Or get a look on it from the other side of the Danube, Gellert Hill as the highest peak of Budapest.
In case you have some days staying here, you must explore Gellert Hill on foot or it is worth climbing it. Walk up to the Citadel and take a pleasure in the entire city. There you will get the chance to know some aspects of the Liberty Statue.
After or during your long trip, discover some Hungarian traditional meals in fine restaurants. A famous goulash soup should also be in your Budapest things to do list. Hungarian cuisine is excellent of using paprika, meat, flour and oil. If you are meat-lover, try Hungarian sausages or meat stuffed in cabbage with sour cream. In case you are rather interested in sweet, taste "somlói galuska" or "kürtős kalács".
Have a lovely time in the beautiful Széchenyi Bath. Its architecture and hot thermal waters will give you proper experience, also open in winter times or explore it on Saturdays for a night pool party.
Explore the magnificent bridges by boat! Budapest is the city of bridges so cross the Danube and amaze how they link the two sides called Pest and Buda. There is no better way to see all views of Budapest than taking a boat ride. The Budapest Chain Bridge and Elizabeth Bridge are magical to see at night. Dozens of cruise companies help you to enjoy the breathtaking panorama.
See Heroes' Square, telling some history of Hungary, as the largest square at the end of Andrássy Avenue. Amaze the statue of King Stephen I of Hungary, wearing the crown, King Andrew II, King Béla IV and King Charles I.
Near the Heroes' Square, you have the possibility to take a long time in family-friendly Budapest Zoo, located at the area of City Park. It is so easy to reach by public transport, too; take the yellow metro line and get off at "Széchenyi fürdő" stop or get a nuber 72 trolley bus at "Állatkert" stop. Even buses are also available, choose number 20E, 30A or 105 at "Hősök tere" stop.
If you are environmentally friendly desiring for peace ad green area, visit the Margaret Island to relax and chill on the ground. It is a quite large island in the middle of the Danube, reachable by boat, public transport well and bicycle. Enjoy the 2.5km-long island with its impressive green areas, beautiful Japanese rose gardens and a musical fountain. Have a coffee and "lángos" in the local restaurants.
The best place to educate and get some knowledge of the Hungarian history and traditions is the Buda Castle, the spectacular UNESCO World Heritage site, including the Castle Museum, the Hungarian National Gallery and the National Széchenyi Library, too.
Finally, if you are spaced in the Buda Castle, do not miss Matthias Church – surrounded by the towers of Fisherman's Bastion – with its Neo-Gothic style differing from other churches. Amaze its breathtaking monumental scenery! You are ensured to get a walking tour inside and receive some unique things of this wonderful attraction. After exploring the hidden treasures, drink a cup of coffee in the Buda Castle.