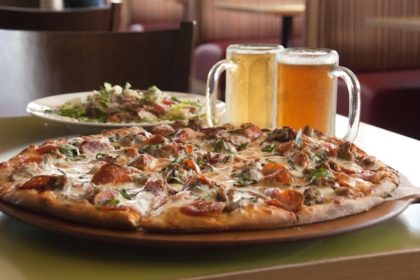 Try our Budapest booze cruise with pizza and unlimited beer consumption
Would you like to see the best-known buildings of Budapest but don't want to walk for hours? Or do you just like alloying pleasures of the holiday? If so, choose our Pizza & Beer Cruise! It is a successful marriage of eating out and the most elegant way of sightseeing. No one place offers good-quality street food and luxurious milieu at the same time. While you are tasting our pizzas and drinks, you can enjoy the marvelous view of the Hungarian capital city.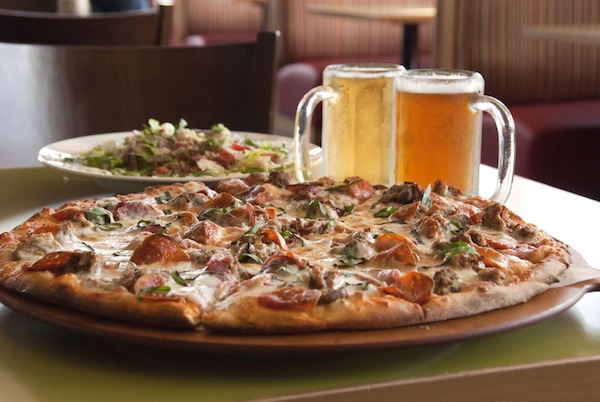 During this water trip, we are sailing along the Budapest River Danube which separates the city into two parts. Have you known that it is the second longest river in Europe?
This Budapest booze cruise provides a panorama which can be seen only in postcards. You have a chance to adore the most popular and beautiful buildings in the city. Some of them have even a few-centuries-long history. Both the Matthias Church and the Buda Castle were first built in the middle ages. Later, they have been multiple times rebuilt so the Castle shows items of several art styles.
However, the Matthias Church looks like still Gothic. Other buildings, for example, the Building of the Hungarian Parliament, was designed at the end of the 19th century. It alloys the elements of Roman, Gothic, Baroque, and Renaissance styles. This kind of mixture was quite popular at that time. This is the third biggest building of parliament in the world. They are all famous and representative items of Budapest's architecture, but we shouldn't forget some of Budapest's bridges.
We have thought about foreign tourists, too, so besides the amazing panorama, an audio-guide service is provided, thus our guests can learn several interesting pieces of information about the Hungarian capital city.
It is a great program for all age groups! A cruise like this can be an excellent family program. Probably your children are not really interested in sightseeing yet, but they will love the travel itself! Traveling on a ship is an unforgettable adventure. However, if you would like to have a pre-party program at night, the latest water trip of the day is an ideal overture for it since the unlimited beer offers you a great beginning of a night out in Budapest.
The view is perfect. But what about the meal?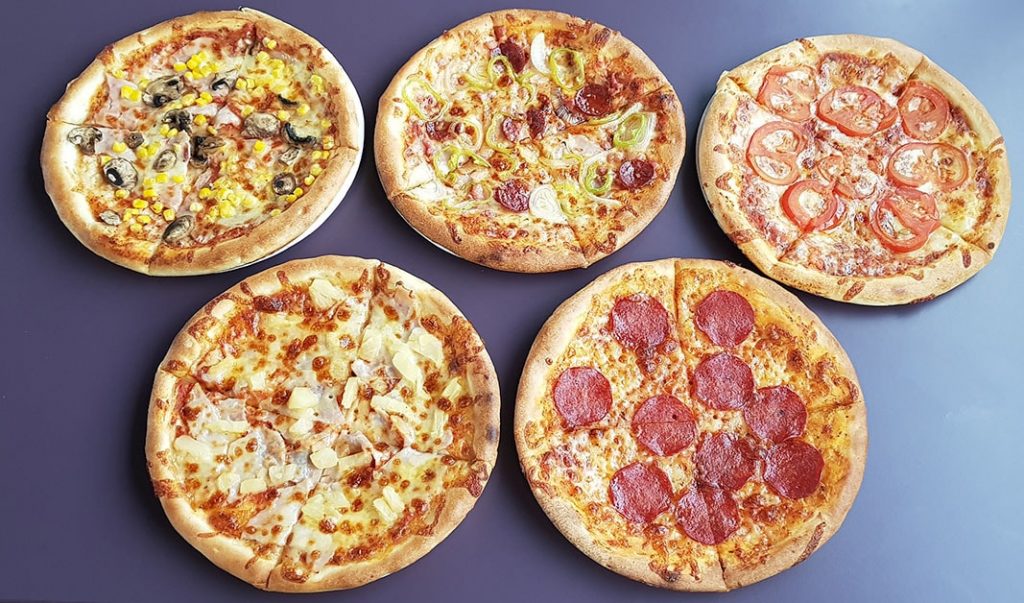 Keep calm, the range will not upset anybody. You can choose from five types of pizza:
the classical Margarita,
the cool Hawaii,
the national Salami
or Hungarian (with onion and pork sausages),
and last, but not least: Son-go-ku.
This latter one contains ham, mushroom, corn and, naturally, cheese. The diameter of a pizza is 26 cm. If you do not prefer pizza, you can choose some other street food. We offer Panini or Piadina (available tastes: ham&cheese, chicken, chicken&blue cheese, American beef&chedder cheese, tomato&mozarella), but to our sweet-toothed guests, we recommend some chocolate brownie, apple cake, or chocolate ice. Anyway, a good meal requires a good drink, doesn't it? We know it so you can consume drinks unlimitedly besides your dinner. You can have a beer or alcohol-free drinks. We offer ale, dark beer, or flavored versions; the most popular brand is Soproni beer. This Hungarian brand can be enjoyed since 1895! It is a kind of pale ale. Among fizzy drinks, you can have Coca Cola, Cola Light, Fanta, or Sprite.
We ask our every kind guest to arrive 30 minutes before departure. The cruise lasts 75 minutes and it starts more times a day, thus you can choose during which part of the day you would like to enjoy the panorama of the Hungarian capital city. The ticket includes a pizza (or other street food) and your drinks. Moreover, one more extra service: free WiFi on the board is available, so you can share or post your experiences immediately.
A cruise like this can be a perfect present! You know: objects can be lost but memories will live forever! Surprise your family or friends with this unique facility. Our cruise is an also suitable site for meetings of your company. On the board of our luxurious catamaran, you can talk or having a team-building event in a marvelous milieu. If you are interested in our Budapest booze cruise, do not hesitate – just contact us via phone or our website.