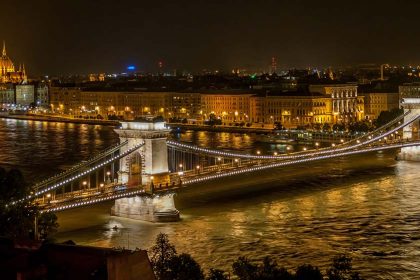 How to injoy the nightlife in Budapest
You are a party lover or maybe a tourist in Hungary, but you don't know where to go after the sun goes down? Budapest consists of many exciting and variable places to spend a memorable and enjoyable night. This beautiful city is famous for its nightclubs and ruin bars and all entertainment facilities of the capital will leave an impression. Hundreds of destinations for nightlife in Budapest are recommended: central places with special lightings, decorations and different styles for all generations.
Big ruin bars are available in Budapest, with bars and courtyards. These places are worth to visit because of their design, including eclectic artwork and hanging sculpture. Probably the best ruin bar, where you can have some budapest nightlife experience is Szimpla Kert. You really need to visit it.
Budapest's clubs
There are night clubs, which are centrally-located nightlife spots, they have a great reputation, and they are favored by many party-goers. Although long queues appear many times, it is worth waiting to see creatively decorated dancefloors in impressive buildings, with many tastes of music.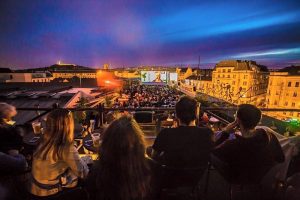 Rooftop bars Budapest
If you like beautiful panoramas, rooftop bars should be the best to choose. They have 360-degree views over the capital with tasty snacks and an extensive wine and cocktail menu. I am sure that you will have a very cozy and memorable night if you visit these places.
Budapest's restaurants
Budapest offers many things to do. It not only contains famous night clubs but inviting restaurants as well. These places are stylish and elegant, not even mentioned the varieties of dishes and cuisines. As for me, I would say that one of the coziest places is situated in the bank of Danube with a nice terrace garden, but you also have the chance to have dinner on a big Budapest river cruise, while you boat through the downtown of Budapest. Hungarian dishes, fish, vegetarian food, traditional dishes, and desserts are served at the same time. The best thing is the beautiful panorama when you see the Danube and the lightings during your dinner. These places can be good choices to have a great time with your friends, your family or date with your beloved partner. Not to mention an exciting, romantic evening program just like a unique piano battle show or a traditional Hungarian folklore and operetta show on a Danube river cruise where you can spot the wonderful sights and lights of the city at night meanwhile you are served with mouth-watering traditional Hungarian and international savories.
Paris of the East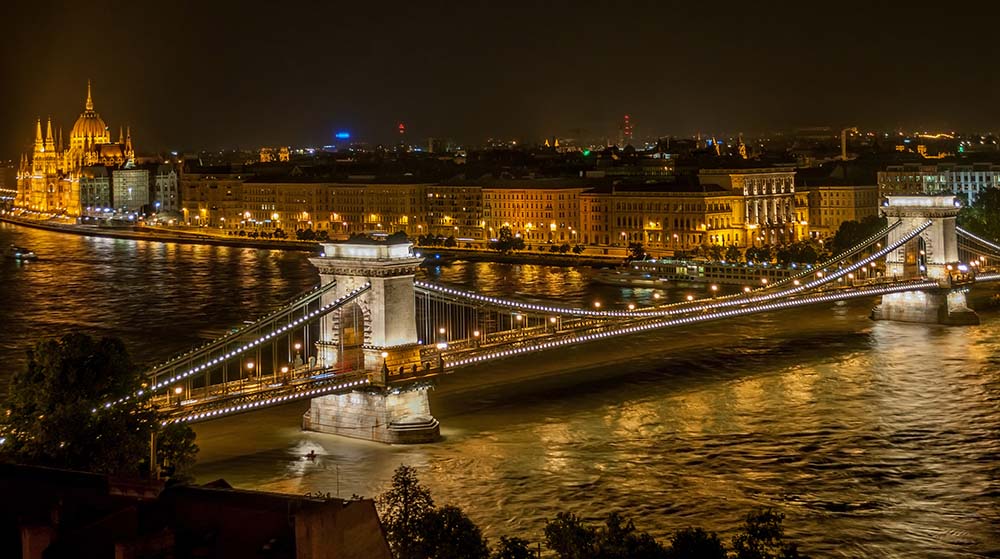 If you want to do other activities, or you are curious and you would like to watch the attractions of Budapest during your night, you can walk along the Danube in the downtown, which has many fascinating and beautiful monuments, sights, statues, and bridges. Budapest is known as "Paris of the East", so it has so many things to do. It has cultural and entertainment scenes, classical concerts, outdoor events, festivals or beautiful churches.
Nightlife in Budapest offers tempting cultural entertainment for classical music lovers and opera-fans, who are interested in theatrical performances or folklore shows.
Many famous sights can be found and our buildings are spectacular, especially at night. For example, Buda Castle and Castle Hill, with medieval monuments and museums or the Hungarian Parliament building, which is the world's third largest parliament building. Of course, this place offers many guide tours. Gellért Hill is also one of the most striking features with the famous Gellért Bath and Rudas spa. If you ask me, I would say that one of the most stunning views is available from the Citadel, on the top of the Gellért Hill. You can see our beautiful bridges, the Parliament and the downtown in perfect light. It is great to shoot some photos and later show them to your friends.
Fortunately, as Hungarian people say, our city "never sleeps". We have very frequent night services, so you don't have to worry if you don't have a car. Budapest as a metropolis has heavy traffic in the streets, especially in the inner districts, even at late night. This is very advisable when most people go out to have fun.
All in all, both Budapest and the outskirts have plenty of clubs, bars, night clubs with great music, laser effect or light shows, moreover, restaurants, sights and entertainment facilities. Many stay open until late at night, so have a great time, if you decide to spend one night in Budapest!