Budapest Sunset Times 2019
Sunset: marvelous lights, which are changing from second to second. The performance of the million shades of red, gold, violet, and blue will be an unforgettable memory. The hour at the border of the daytime and the night is a beautiful and a little bit mystic period of the day. That's how sunset works in Budapest. Even people who are not really interested in the wonders of nature are longing for this experience.
Can you imagine a more romantic program than admiring the sunset with your partner? We do: admiring the sunset from the board of a luxurious river cruiser, while the waves of the River Danube are swaying you (no worries, no one gets seasick on the Danube river). Only you and your beloved one; and the sparkling waves and the lights of the sunset are around you. Does it sound great? If you think so, choose our Budapest sunset cruise!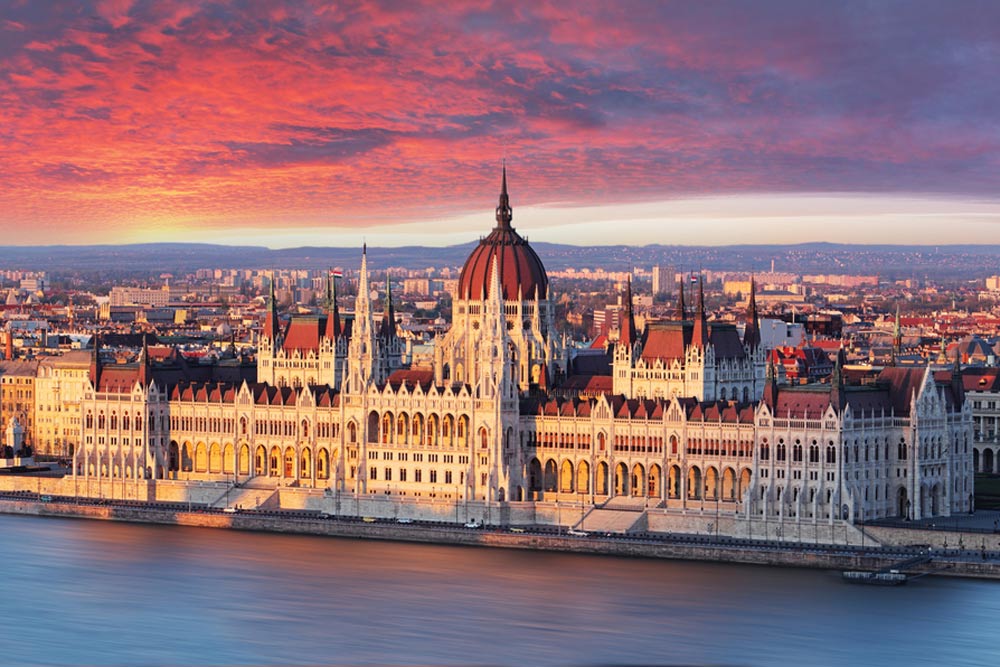 However, not only lovers are enthusiastic about this magic time of the day. Lots of artists, including photographers draw inspiration from the sunset. Both professional and amateur photographers can make the best photos of their life if they choose Sunset Budapest today. This fabulous time of the day is worthily known as "the hour of the blue and the gold". In the lights of the sunset, you can get to know a really enchanting face of Budapest – and, of course, you can make lots of magnificent photos about it! Watch the sunset from the board of our ship, and we guarantee that you will not be upset!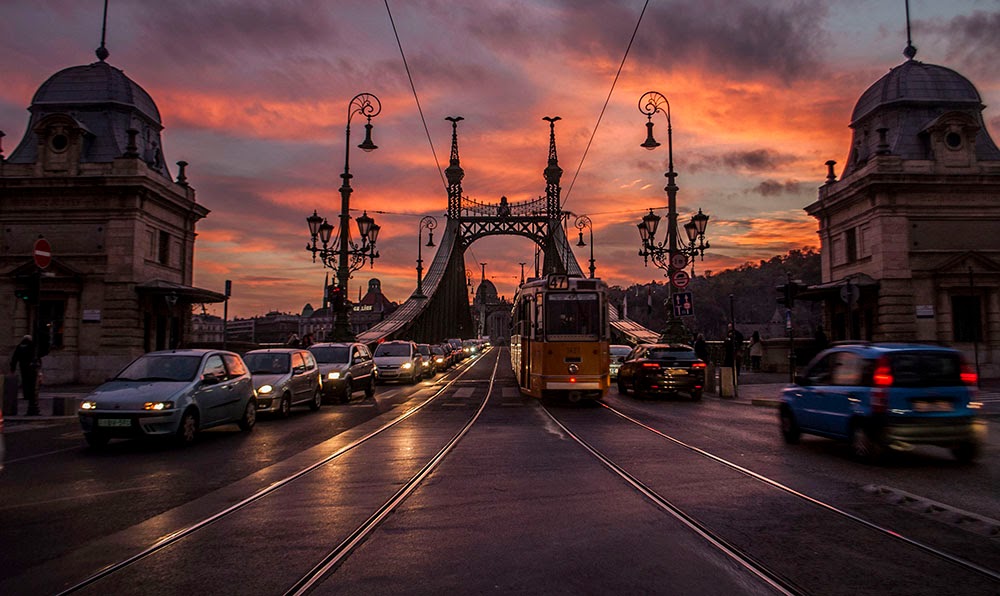 Do you want to make the Budapest Sunset Time more pleasant?
Join one of our Budapest dinner cruises and enjoy the feeling how you get 3 in 1 program from us. 1- dinner and at the same time 2- live music show while having your dinner and 3- sightseeing tour on the Danube river. We know that a program cannot be perfect without high-quality drinks. Taste our special long drinks or cocktails, sparkling wine, white wine, rosé, shots, or champagne. If you don't want to have alcohol, don't worry! You can also try our soft drinks (CocaCola, Orange juice) or sparkling/silent water. If you can't decide, we recommend our "all you can drink" option. Which means you get unlimited drinks for your dinner from the list of the drink package, please see this under our MENU.
Sunset is an experience which can never become boring. There is no two identical one – and you can discover new features of this marvelous natural phenomenon from month to month. Lights are really different on the snow-capped riverside, at the flowery spring, or in the hot summer evenings. Do not miss these adventures, and join our sunset cruises every month!
If you are interested in our Budapest sunset river cruises, please see details under the link or feel free to contact us via our website or phone.
Are you planning a holiday to Budapest and wants to experience an extraordinary sunset program?
Please select the month you plan your visit and choose one of the programs you adore.
January sunset times Budapest
February sunset times Budapest
March sunset times Budapest
April sunset times Budapest
May sunset times Budapest
June sunset times Budapest
July sunset times Budapest
August sunset times Budapest
September sunset times Budapest
October sunset times Budapest
November sunset times Budapest
December sunset times Budapest