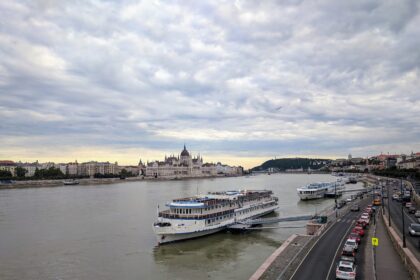 Budapest, the capital of Hungary, is considered one of the most beautiful cities in the world. What makes this place so beautiful? There are many historical sites that take you back to the days of the Middle Ages. There are plenty of unique architectural styles and buildings to discover on the streets. It has many squares and parks where you can spend quality time. There are countless activities and experiences to bring family and friends together. But is that all? Is that what makes this city so special?
Well, if that's not enough, let's take a look at what makes it one of the most beautiful places in the world. You don't have to look hard to spot all 7 of the city's unique bridges, which, apart from being spectacular, are the main way to get from one side of the city to the other. But what's underneath? What do we see when we look around? A seemingly endless river, the Danube. For many, it's just a bit of water and nothing more. But for those who live here, it's a real treasure. It's a place where people like to walk with their loved ones or enjoy a drink with friends. They come here to escape when they need a bit of privacy and to clear their heads. As a resident here, we also try to offer a little slice to tourists arriving here, to give them an insight into our feelings for our city and the Danube.
This has now grown to the point where if you visit here, you will find hundreds of restaurants, cafés and cocktail bars walking along the quayside. Many of us Hungarians are already beginning to get a sense of what we are talking about. But if for some reason that's still not enough, or if you just want to get to know the local way of life even better, then read along – you've come to the right place.
The programme tour offers them the opportunity to go on better and better cruises where they can really get up close and personal with the waters of the Danube. Silverline's online website tries to make your time here fantastic and unforgettable with a variety of package offers. Here you can enjoy a delicious lunch or a really special dinner. Of course, we are talking about a small, child-friendly place, because during this trip you will be able to discover many exciting historical events and places, and this information will stick with your little ones. However, if you're planning a more romantic dinner, don't turn away – there's also the option of a night cruise with a live folkloric operetta or piano show. The programme is 80 minutes long and you can take an unforgettable cruise with your heart's desire or even with your beloved family. The Silverline hosts really special events such as Valentine's Day, Christmas, New Year's Eve and of course the celebration of the 20th of August, the day of the foundation of the Hungarian state.
If you're looking for a truly great programme where you can experience beautiful Budapest and the unrivalled waters of the Danube in luxury, look no further. Book with us soon and we look forward to seeing you there. Best of all, our boat departs from Dock 11 which is just a 10 minute walk from Deák Ferenc Square. So if you are heading out into the night or coming from the city centre you don't have to go far. Cruise, dine and explore the city and its attractions all in one place.