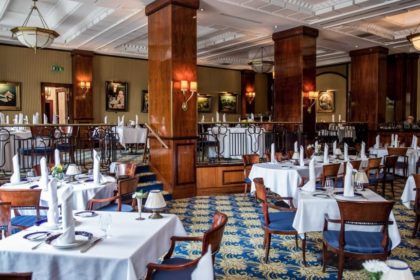 Top 10 Best fish & Seafood Restaurants in Budapest in 2019
Although fish dishes are not the best-known items of Hungarian cuisine, you can find good courses from this field of gastronomy. For example, fish soup has international fame. You can taste it in Best fish & Seafood Restaurants which offer traditional Hungarian food.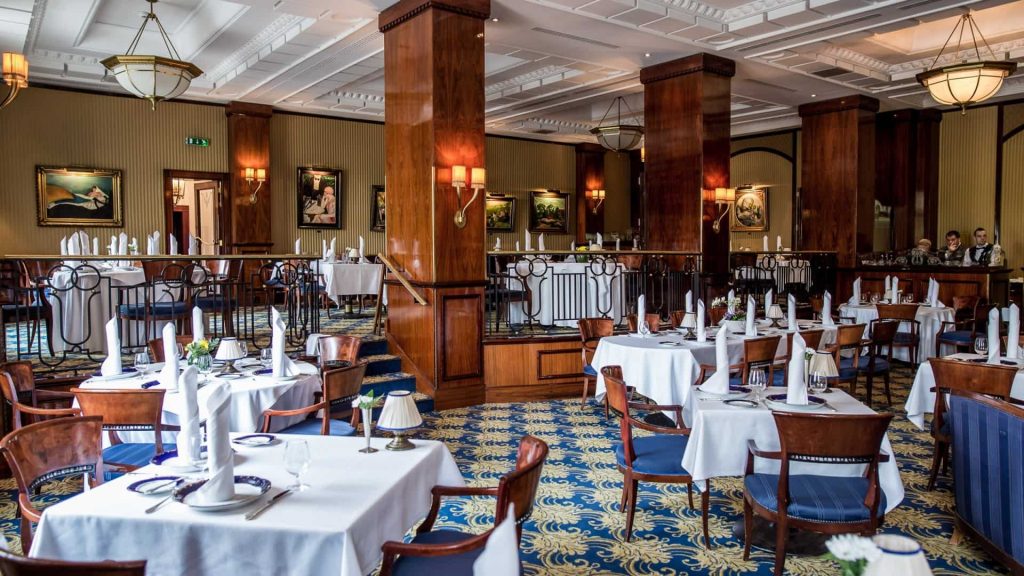 Gundel Restaurant

If you would like to try a truly elegant place, visit the Gundel Restaurant. This reputable restaurants history originates from the end of the 19th century.

Sushi Ocean Restaurant

As its name suggests, Sushi Ocean Restaurant offers the best seafood from Asian cuisine. The palette of dishes is extremely range, and it even changes from time to time – chef pays attention to the seasonality, too. Besides sushi, other characteristic items of Japanese cuisine are served there, but we think that sushi is a must-have dish. They contain exciting materials such as seaweed salad, cooked shrimps, octopus, shells, scallops, salmon with mayonnaise or in a grilled way.

Big Fish

The Big Fishprovides the feeling of the Mediterranean area. Here you can enjoy both fish & seafood such as cramps or shells which come straight from the port. Then they are put onto ice-bed from where guests can choose so good quality and freshness are guaranteed.

Padron

If we have mentioned the Mediterranean area, don't forget about Padron! Guests who like the fancy new lines in the field of gastronomy will love this place. This is the coolest tapas bar in Budapest. Tapas can be made from almost anything which can be served in very little portions. The origin of the word is explained in multiple ways, let's see one of them. In the old times, a small cover was put onto the glasses to protect wine from dust and others. Later, tiny portions of food were put onto these covers called 'tapa' in Spanish… and tapas was born! Padron alloys the Spanish traditions with items from other national cuisines. Red tuna with some cucumber seasoned with coriander or marinated pork medallions and shell, seasoned with pink pepper and chive are only two simple examples from its menu. Do they sound exciting, don't they?

Halkakas


Most of the fish restaurants sell international food but some unique items would like to serve tastes of Hungarian food. 'Halkakas' (FishCock) Diner is a perfect example! Fishes from the Hungarian rivers and lakes can be found on its menu.

Halműhely (FishWorkshop)

However, we can also mention the Halműhely (FishWorkshop) which has the following creed: Hungarian fishes, Hungarian traditions and Hungarian gastronomy. The specialty of the place is the friable hack seasoned with peculiar spices. Kids will surely love the delicious squashes which have home-made character.

Nemo

can satisfy various requirements. Here you can have a fast fishburger or original fish&chips but you can also try some more exotic food. One more thing: you have a chance to compile your salad on your own.

Bubba's Water Grill

Do you like street food but are you afraid of it because it's said to be unhealthy? If you like seafood restaurant, Bubba's Water Grilloffers a perfect solution! Actually, you can check two menus; one for the fishes and seafood (Surf) and another one for meats (Turf). You can taste special dishes such as octopus, squid or salmon. And why is it healthy? Well, the restaurant provides these specialties not only in fried but also grilled versions. The sailor's fish soup sounds also promising; it contains both fish & seafood, and it's seasoned with tomato and white wine.

Halvár (FishForest) Restaurant

If you haven't got enough time to eat out in a restaurant but you are longing for delicious and special tastes, choose the Halvár (FishForest) Restaurant! It also delivers food, actually, this was the first fish restaurant in Hungary which offered delivery. The supply of fishes from both sea and freshwater is great, tastes are harmonic, and delivery is fast.

Silverline cruises

offer a four-course meal and you can choose from 6 kinds of menu. Both vegetarians and fans of meat can find their favorite dishes but now we recommend the sophisticated fish course which is a real specialty. The trout seasoned with some almond is served with green beans, potato cream, and dill sauce. No dinner can exist without good quality drinks, so Silverline offers a wide range of alcoholic and non-alcoholic drinks. If you choose this cruise, you can have your dinner while you enjoy the magnificent panorama of Budapest and also the music or dance program, since twe offer a unique live piano show for the Danube dinner cruise or a traditional Hungarian folklore and operetta show for the Budapest river cruise.
Nowadays most the Best fish & Seafood Restaurants pay attention to guests who suffer from allergy or food intolerances, so gluten-free or vegetarian menus are usually available.