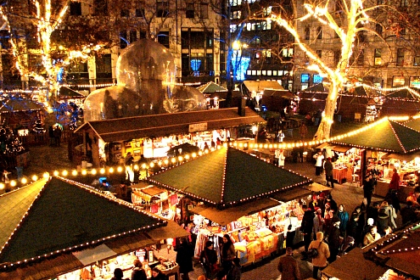 Be enchanted by the magical Hungarian atmosphere

All year long, Europe is amazing. This is the place where the continental climate exists and the cold and chilly winters are characteristic.
Budapest, as the capital city of Hungary, is a favored cosmopolitan, both by foreign visitors and locals. It is famous for its stunning landmarks, national cuisine, and wonderful countryside. It is very popular at all times of the year and it has become one of Europe's leading travel destination, but what about December and New Year's Eve Budapest?
Most of December is about preparation and celebration. The shops and stores are very busy at the end of November until this month. This is the period when most of the cities have beautifully lit up streets, decorated by appropriate symbols for the given occasion, including stars, pine trees, snowflakes or mistletoes. These cases are especially true for Budapest. In our country, most people are excited and waiting for Christmas, and we keep it as the most beautiful holiday of the year. You can see many locals who drink warm tea or hot chocolate, wearing warm clothes and do not deal with the fact that it's cold outside. They just try to enjoy this cozy time when everything slows down a bit to forget the rushing life.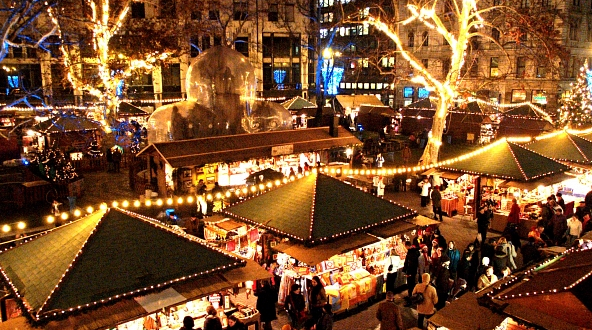 At Christmas time, snow is a kind of symbol to European people but in the last years, we weren't disappointed by the fact that we hadn't had a white Christmas. Hungarian people can create a special atmosphere, separated from the unfavorable weather conditions.
One of the most significant reasons why many people choose Budapest as a holiday spot is a fact that the whole place looks like a classic Christmas movie. This means that especially the busiest parts contain Christmas markets, where you can taste Christmas strudel, mulled wine or other traditional dishes while you are surrounded by thousands of fairy lights. Here it is important to exemplify St. Stephen's Basilica or Vörösmarty Square. Basilica light show also attracts visitors. It is a spectacular architectural area but it's more amazing during this period, because it offers a special light show experience, using different sound effects and colorful lights to perform religious Christmas plays.
We have many ice skating rinks, which are romantic and seasonal parts of the city to enjoy your holiday, for example, Budapest's City Park Ice Rink, which is one of the oldest and largest rinks in Europe.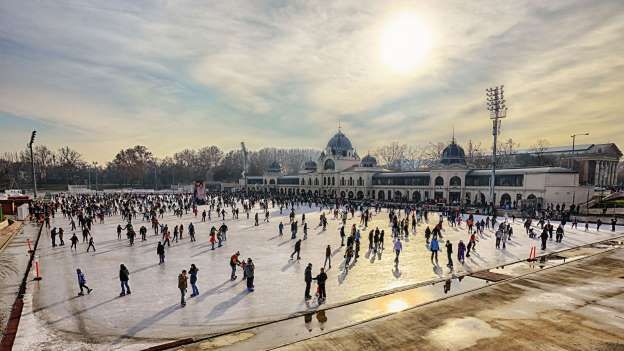 Life in our capital never stops, which means that we also think of those locals who still use public transport a lot at this time of the year. We have special light trams and these invite visitors to have a memorable experience.
If you don't like to stay outside for a long time, our spas and thermal baths are the best choices to have a rest. Rudas, Széchenyi or Gellért spa can be perfect.
If you are an art-lover, The Hungarian State of Opera House is the best place to watch a seasonal performance, for example, the "The Nutcracker," or "La Boheme".
Budapest also has a good place on the world's best cities for celebrating New Year's Eve list. Hungarian people, especially youngsters are well-known for having big parties at this time.
New Year's Eve Budapest consists of public gatherings, huge parties, gala dinners and other street celebrations with fireworks. If you are a fan of big parties you can choose from a wide range of concerts, discos, bars or pubs. Hundreds of music types are given, which only wait for you to dance until midnight and on.
Budapest New Year's Eve is an elegant event, where you can drink sparkling champagne and quality Hungarian wine in a cozy bistro to giant party spots or standard nightclubs. But if you prefer to calmer places like a ship you should choose a New Year's Eve Budapest river cruise, which offers you the city's charm and the chance to wish happy New Year next to the Chain Bridge.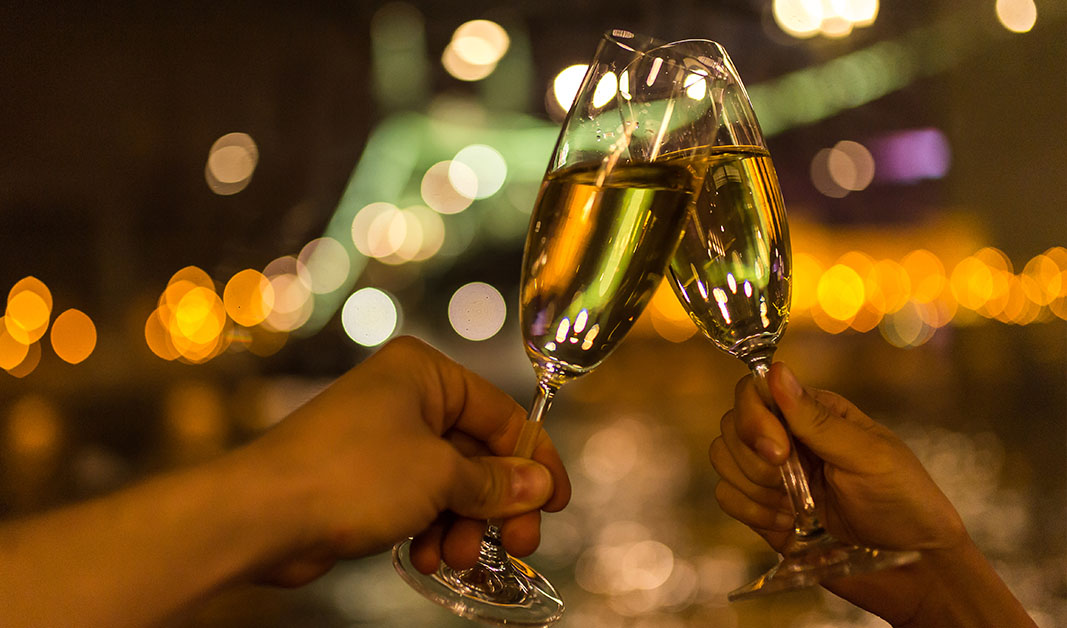 All in all, Budapest is a city, which places great emphasis on these holidays to create something unforgettable, something magical while people don't forget the most important thing: love and being loved.