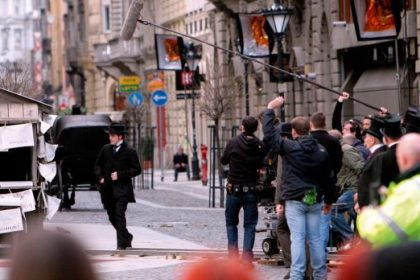 Budapest ruin bars, a Hungarian speciality
What does the word mean exactly?
A ruin bar is a pub which is located in an old building which seems to be ruined. The interior is deliberately dilapidated – chairs, armchairs, photos, or other items of the '60-s and '70-s are often used. Flash, colorful, and modern paintings on the walls are also common. This style is considered quite cool, especially among young people. Most university students like these sites. So ruin bars have a unique design, and they are more and more popular, especially among youngsters. Visiting ruin bars has a special feeling which you can't get at other places. Probably because they are not simply bars – they usually offer extra services or programs besides your beer.
In Budapest, they have been occurring from 2000. Even The Times has dealt with our ruin pubs! An article which was publicated in 2016 stated that the best ruin bars in Budapest are the followings: Instant, Mazel Tov, Csendes (Silent), Most (Now), and the Racskert (GridGarden). They all have something special: craft drinks, unique music, or exciting designs.
Several ruin bars in Budapest such as Csendes, Csak (Only), or Púder (Powder) are designed, painted and decorated by Babos Bertalan (Zsili) and his group. They are absolutely talented!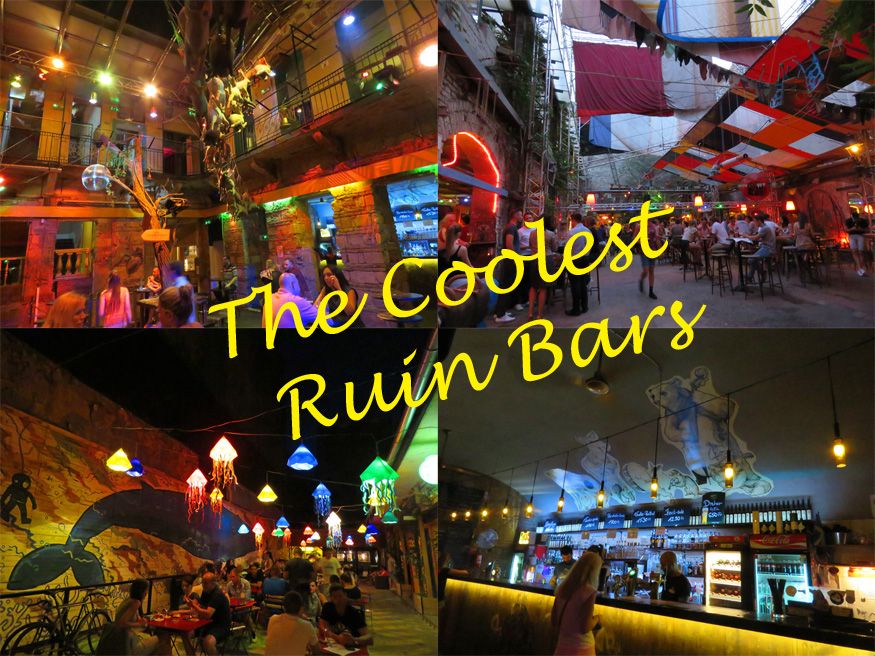 Let's see the best bars in Budapest!
If you are not longing for any extra, only for a pleasant chat with your friends and a cold glass of beer, choose the Eleszto! Fine craft beer is the specialty of the place. The Silent is absolutely suitable for heart-to-heart conversations. Fans of whiskey and rum will surely love the Kisüzem (Small Plant) and the Black Dog. Are you a tough guy and do you prefer firewater? You try 17 types of it in a very stylish environment if you visit the Mazel Tov.
Would you like to enjoy nightlife? Are you longing for loud music and a good party? Corvin Club, Instant, or Larm offer the best party feeling among the ruin bars of Budapest. Instant Pub has also some extra advantages. It is open till 6:00 a.m. and also have so-called 'restrooms' where you can find peace and also can relax a little if you get tired of the wild party. The special and individual design is characterized by rabbits and owls. In the Racskert pub, you can listen to live folk music, too.
Are you interested in cultural events but you are afraid of the elegant locations? In Budapest Ruin bars can solve your dilemma! You can enjoy excellent exhibitions, or jazz, folk etc. concerts in the Szimpla (Simple), which is the oldest ruin bar in Budapest. On Sundays, there is a separated corner where children can play in safe and a special market which sells craft food and drinks. So if you have time only one ruin bar in the capital city, you must choose it! You can find old toys, bikes, and even parts of Trabants which were old cars in the eastern part of Europe. Lots of foreign tourists love the place. The widest choice is offered by the Gólya (Stork): besides the exhibitions, you can also visit film nights or meet with writers.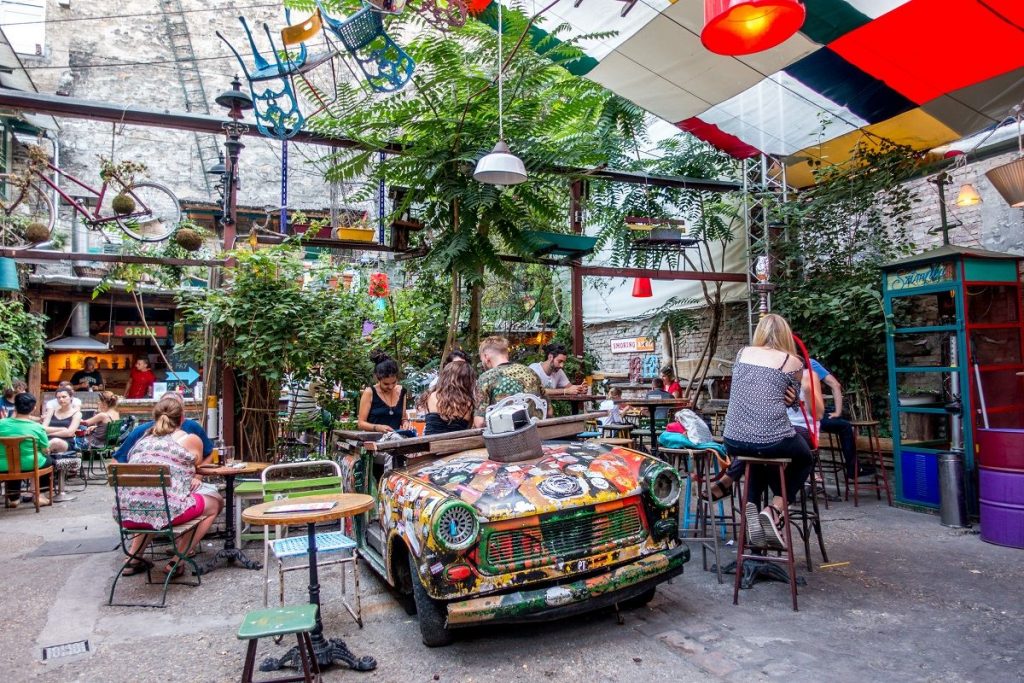 If there is a long night behind you, and you would like to have a good breakfast before starting the new day, we recommend the Now. It provides very delicious brunches in a cozy environment.
The unique feeling of the ruin bars' design often amazes young people. If you would like to buy goods and chattels in this style, you have several chances! In the Anker't or Racskert, you can buy vintage and other designer clothes and other goods. In the fairs of Rácskert, gastro- and cosmetics products can also be found. Simple organizes flea market and market of second-hand clothes every month.
Last, but not least: Liebling has the coziest roof terrace and you should try also Schatzi Dress&Bar where you can enjoy exhibitions, film clubs, and also buy individually designed clothes.
And if you would like, How much is a beer in Budapest, to make sure, not just the ruin bars are calling you to visit this city, just read our constantly updated articles of the city and we will definitely keep you updated.