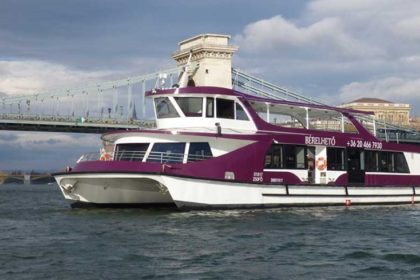 Why should you try a dinner cruise in Budapest?
Dinner cruises are always special occasions which you spend with your nearest and dearest, in a super elegant dress or suit in an enchanting atmosphere created around you. If you are staying in the heart of Europe, do not miss to try a Danube river cruise. The River Danube is Europe's second-longest river after the Volga originating from Germany it flows southeast passing through Austria, Slovakia, Hungary, Croatia, Serbia, Romania, Bulgaria, Moldova and Ukraine, and finally it drains into the Black Sea. It flows by wonderful cities like Vienna, Budapest, Belgrade where historical, breath-taking bridges span over the river having built by famous architects. Therefore, it makes an ideal spot for your exclusive Danube dinner cruise in Budapest.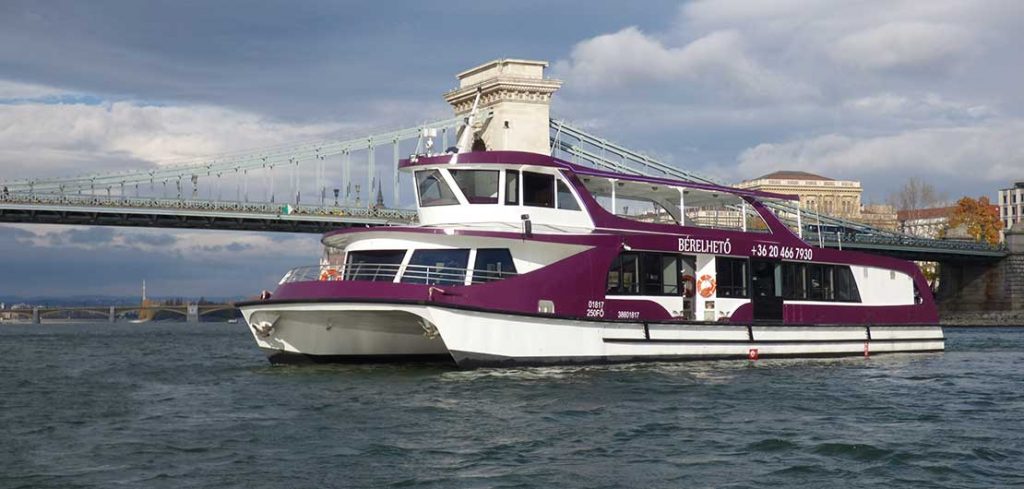 How does it exactly look like? First of all, there are numerous varieties of them based on your interest. You can book a ticket for a romantic Danube river cruise with live piano music accompanied with a 5-star meal and the best wines, or opt for a cultural one like Hungarian Folklore and Operetta Show cruise, or an elegant wine-tasting cruise, a sightseeing cruise or a Pizza and Beer cruise etc. As you can see, everybody can find his/her favorite event, and last but not least, for a fairly competitive price.
After arrival kind hostesses help you find your seat, and the host lady explains the programs. Of course, there is live music also with dancing opportunities for the brave ones. Have you heard of the world-famous Hungarian csárdás dance? You can learn it here. Usually, on this dinner cruises guests receive a 4-course menu with an optional welcome drink. The menu includes appetizers, soups, main dishes, and dessert, too. Although no worries if you are on a special diet, being a vegan or vegetarian or suffering from lactose or gluten problems the Michelin star chefs put such dishes onto the menu card. If you were longing for trying out some traditional Hungarian specialties, then the time is given on the Danube dinner cruise in Budapest. Just to tell some examples from the endless list: stew (pörkölt), lángos, hurka, kolbász (sausages), goulashsoup, Dobos cake and so on. Drink packages incorporate beverages, shots (i.e. Hungarian Pálinka), beer, different wines from famous Hungarian wine cellars), and mouth-watering cocktails. During the meal, you can listen to moving songs and melodies performed by great artists and musicians or watch dance performances by folklore dancers who sometimes pull out a sympathetic person from the spectators to dance with them.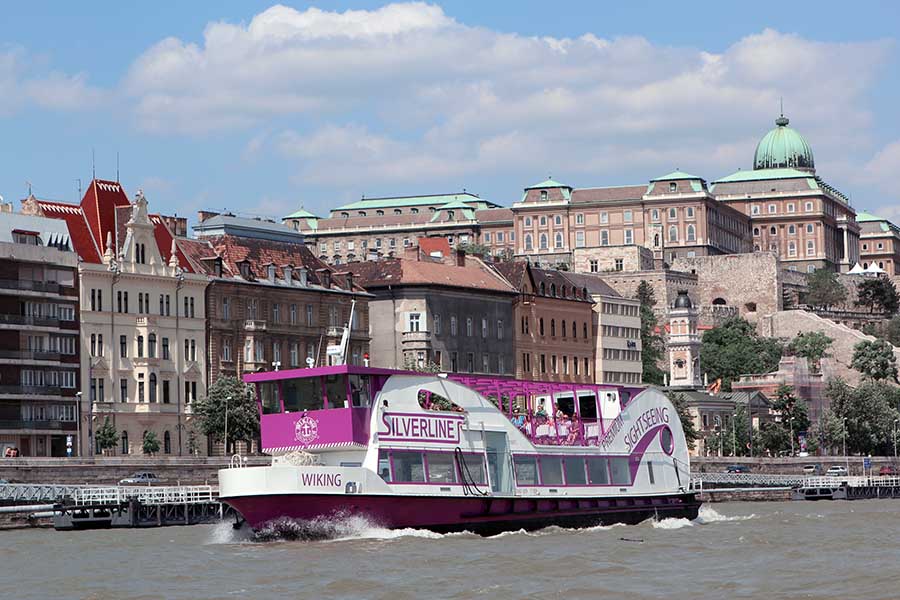 Regarding the view, it is especially charming in the evening when the lights are on. The panorama of the Danube from the Margaret Island to the Liberty Bridge is a UNESCO World Heritage. Thus, you can marvel at awesome landscapes and views from the mountains of Buda with the Buda castle, Matthias Church, to the Parliament having designed by the famous architect, Imre Steindl. Wouldn't you like to celebrate your wedding anniversary, birthday, Valentine's Day here in this spectacular view? I guess, nobody would say 'no' to that. Moreover, it can be an excellent venue for team building events for companies.
Ships leave every day from the docks in summer and winter alike. All luxurious catamarans provide heating in winter and air-conditioning in summer ensuring a pleasant feeling during the dinner cruise.
If you want to be part of an unforgettable experience or surprise your loved ones with an extraordinary program at Christmas, New Year's Eve or Valentine's Day, try out this special event. Booking goes quickly on a quite user-friendly website. Payment can be done by bank transfer or by credit card. You just need to take care of your outfit, consider the menu and drinks for this perfect night!