How much is a beer in Budapest?
Although Hungary is typically famous for its wine, beer-lovers will also enjoy their stay in Budapest as currently there is a craft beer revolution throughout the country, which means besides the well-known and mass-produced beers you can taste special flavored ones, produced by some microbreweries across the country. These ales are usually manufactured typically by the younger generation, who are brave enough to use unusual ingredients and spices to produce unique and exciting beers. So you can happen to drink really all kinds of fruity beers from blueberry to plum, including gooseberry taste; different kinds of beer types as such, lager, ale, stout, porter, Radler twisted with ingredients and aromas you can just imagine like specific spices, chocolate, coffee, millet, corn, pumpkin, lavender and so on.. Really worth tasting them!
How much is a beer in Budapest? What's the price?  Well, they remain quite reasonable, 2 EUR for roughly a glass of craft beer, which is usually 0.33 liter. However, if you are interested in common beers as well, let's see how much a pint of beer is in Budapest.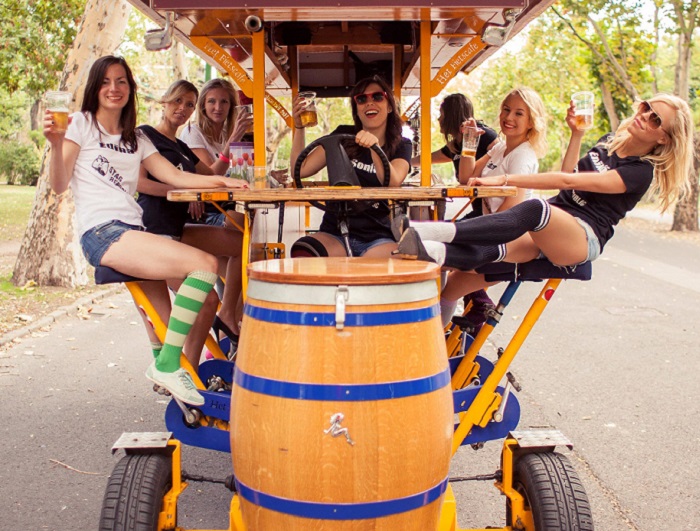 Of course, prices depend on the place we get in, but generally, we can say that the beer price in Budapest is still much lower than in other capitals in Europe. Around 1.5 EUR you will have a typical beer, a pint of draught costs a little bit more around 2.5 EUR and for the craft beer you will be asked somewhere between 2.5 and 3.7 EUR in average.
Good to know that it is better to pay with local currency, HUF (Hungarian Forints) due to exchange rates, prices paid in foreign currency will always be higher than in HUF. Needless to say that cards are accepted at several places throughout and outside Budapest as well. Obviously, prices of craft beers in Budapest can go even higher, based on how unique one you have chosen. And as it was mentioned before, prices vary due to the places we go. You are welcomed to visit one of our cruises -and event ships to enjoy nice beers with us. We are offering you mass – produced and craft beers as well both are at on average price. You can also have snacks and finger foods during the drinks; and what is more, you can enjoy the magnificent atmosphere and view from the river Danube.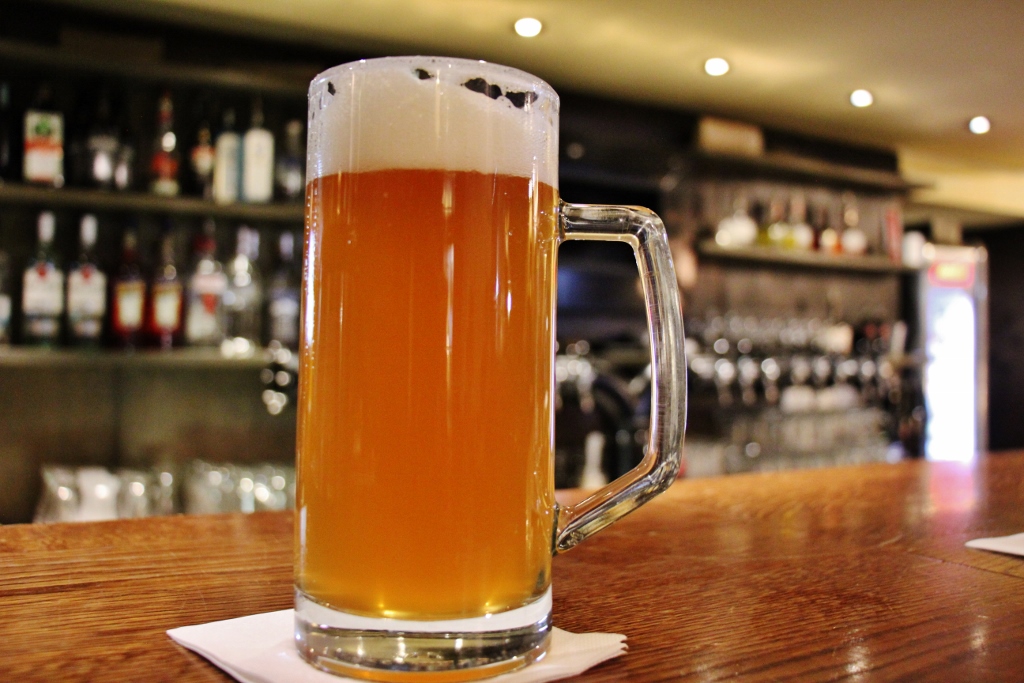 Price of beer in Budapest
All in all, Budapest is a perfect choice to visit for those who are fond of cultural and historical sites, and eager to try local foods and drinks. Besides the local wines, the beers of Hungary will also fascinate you. Either choosing the popular Hungarian beers, most often found on draught namely Soproni, Borsodi, Dreher and Arany Ászok or tasting the craft beers manufactured by young locals, you will not be disappointed. And you will not be disappointed by their prices, either. Beer prices in Budapest are very affordable; actually, the prices of beer in Budapest are the friendliest throughout Europe – based on several touristic reports. So the Hungarian capital should be in a very favorable position on beer lovers' list.
Furthermore, we have a great opportunity for you, as a beer lover traveler, since one of our sightseeing cruises is especially great for fun visit of the capital of Hungary. Namely, our Booze cruise, which offers you a lunch or dinner like sightseeing experience with unlimited beer consumption with draft beer and pizza, six times a day. Join us and experience Budapest from a different perspective! Please find more details and the timetable below.
Besides the fancy yet inexpensive beers, you will need to have a greater look at the famous Hungarian gastronomy as well. We offer you a great dinner option on the Danube with romantic piano music or traditional Hungarian folk music. Joins us for an exclusive, 4-course dinner as a top of the memory in your Budapest holiday. Please find more details HERE