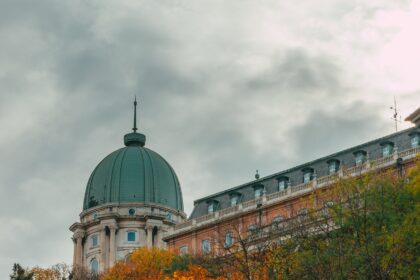 If your travel destination is Budapest, you better visit us in the summer or during the Christmas holiday. Later I will explain why I am advising this to you. But first of all let me introduce you to our amazing city. It is the capital of Hungary, the majority of the people from the country live here.
If you visit us, make sure you bring a really good pair of shoes because we own many fancy places in different districts and if you would like to visit all of them it is important to dress appropriately, sometimes you will walk more than you think.
Spending summer in Budapest is the most wonderful thing because the weather is suitable for everything like going to the beach or hike in our parks, even you can go ice skating too.
This season is all about the festivals and having fun with your friends. It is a perfect time for sightseeing, especially if you would like to do it from the Danube, because we have a lot of river cruise companies here, so you can make a decision which part of Budapest you want to know better with a tour guide.
These types of events serve the purpose of gaining as much knowledge as possible about Hungarian historical events, so that you fall in love with this place and become a regular traveler here.
Besides this in August we have a national holiday, the celebration of the founding of the state. It is a public holiday, it is also called St. Stephen's Day, he was the first king of Hungary. People don't work on this day and at night there are fireworks in Budapest and bigger cities.
The celebration attracts many people to the banks of the river Danube and you can also enjoy it from boats. If you like that kind of parades, fireworks, and food, the best month to visit Budapest is December.
During the Christmas season Budapest is one of the most beautiful city in Europe.
At Christmas Eve the town is really calm and silent but before that when December starts the whole city just looks like a fairytale world. If you are a bit sporty I would suggest you to try our ice skating-rink, which is located at Városliget, it is very close from the center, like 20 minutes by metro. It is a really good experience for example on a first date or to reunite your friends.
But if you don't feel like you want to do sports, I recommend the Christmas Market which you can easily find in the downtown. This is special for represent our traditional foods, handmade desserts and craftsman sellers. It is located at Vörösmarty square and at the St. Stephen's Basilica. Both of them have a wonderful spirit that you observe if you spend many hours there.
After Christmas at New Year's Eve is the most gorgeous time to spend it in Hungary to have a nice ending when the year is over. Champagne and fireworks everywhere and a New Year's kiss is also essential at this time.